Is Your Social Media Doing Its Job?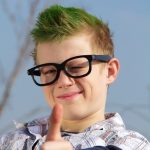 Social media can be confusing and cumbersome but it is also a critical element in any contemporary marketing strategy. As a way to drive business to your business, much attention and fanfare have been poured into understanding the importance of and learning how to maximize your return on investment when playing the social media game. Several key elements include:
Marketing With a Plan
A comprehensive approach to the many platforms that create the social media world today allows you to follow your business' mission statement and move across channels with a solid identity that can help build your brand. In the flurry and onslaught of apps and new technology, having an overall strategy for your communication can help tether your tactics to your specific business and help keep you on point.
Getting Engaged
Through sharing creative and original content, you should see an increase in followers, responses, and shares that affect your reach across different social media channels. One main takeaway is that you want to put out authentic content for your audience and watch how it resonates and is amplified by your customers.
Getting Noticed
Through hashtags and tagging on Facebook and Twitter to blog posts and articles, part of your social media routine should be to check for search results for your business' name. These 'mentions' can provide new avenues for potential business.
In the Real World
Don't get caught up online and forget that a physical presence at networking events and sales efforts can also be an essential element in exerting influence on social connections. A face to a name can go a long way and putting yourself in a place to have one-on-one conversation can oftentimes give way to more personal and meaningful connections.
Enjoying the Process
Social media is here to stay. The participatory nature of marketing won't be going anywhere in the future but we can surely say that it will evolve and change into new developing channels. One main point to your social media marketing plan is that you should be having fun. Through creative and authentic content that enables your business to stoke its personal and professional brand, social media grants the ability to connect, engage, and enjoy a community.  In addition, social media makes for a great channel to promote your business products and services.
At LuCorp Marketing, we can help you and your business achieve your goals and deliver valuable insights into how your strategy is working. By gathering, tracking, and analyzing your social media traffic, we can help direct you towards actions that will amplify your message and enable you to connect better with your future customers.